Web novel & comics, a track that attracted Amazon to enter, a basic industry of entertainment industry. How far is the next "Global IP" from in Chinese Web novel & comics? "It's too painful to wait for the second season" was the message from the audience on the day of the finale of the web novel adaptation "Qing Yu Nian" in Japan. On June 2 last year, "Qing Yu Nian" was broadcasted on Galaxy TV in Japan, causing a big hit in Japan. "Qing Yu Nian" is not the first Chinese web novel adaptation to be broadcast in Japan, as "Legend of Donnie Yen", "Twelve Hours of Chang'an" and "Lang Ya Bang" have all been introduced by Galaxy TV in Japan. Japan is also not the only country where the "Qing Yu Nian" TV series has gone overseas. Since its broadcast, "Qing Yu Nian" has been translated into 13 different languages. The overseas royalties for "Qing Yu Nian" are significant, some say "tens of millions of dollars".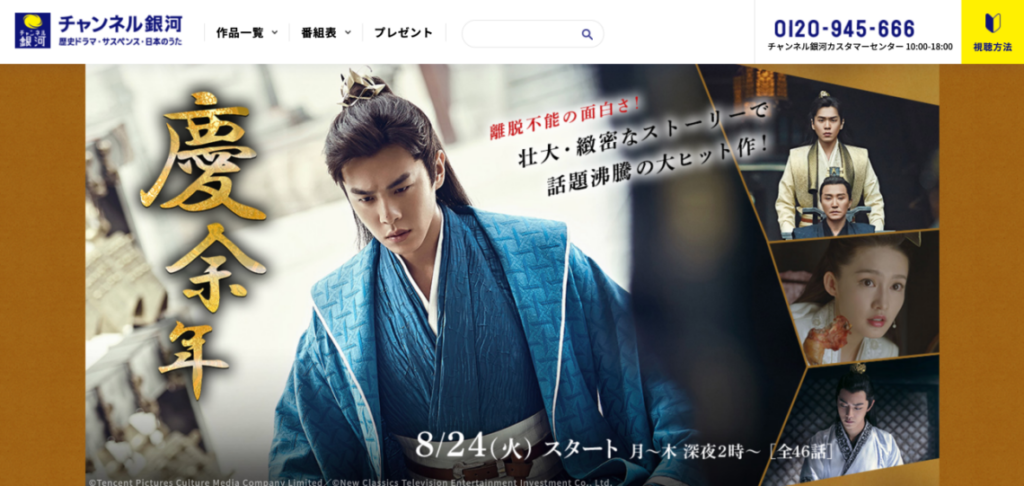 This is a silhouette of China's webnovel & comic industry chain going abroad at this stage. After experiencing two stages of content abroad market and platform abroad market, Chinese webnovel & comic abroad market has entered the "industry chain going abroad stage" defined by the industry, that is, the content production model is reused to overseas markets, and the content ecology construction is driven by overseas originality. In April 2018, Webnovel, the international version of Qidian, launched its overseas original function, with more than 160,000 overseas original web novel so far; in the same year, Dreame, Stary's English romance novel original platform, was launched, and paid over $ 6 million to overseas creators in less than one and a half years. Under the wave of culture going abroad, Chinese webnovel & comic manufacturers have spread their footprints all over the world. While North America remains the battleground for the first movers, the later entrants have chosen to start their own business in emerging markets, with some manufacturers achieving the number one bestseller in the book category in Ukraine and others "making money every day" in Saudi Arabia. Today the world's most valuable IPs — Marvel, Harry Potter, Spider-Man, Jump, etc. — paint the future blueprint for book content makers. The industry value of tens of billions of dollars for a single IP exudes a fatal attraction for manufacturers. But a single book product alone does not create the desired value, and IP development in the form of comic book, film and TV series, and audio books is becoming the next point of force for manufacturers.
Starting from the copyright to go abroad around 2002, Chinese book content manufacturers began to think about how to better integrate into the overseas cultural consumption scene after two decades. Searching for a "New World" In 2020, Innovel, an original romance novel app for the Indonesian market, and Yugto, Pahina, and Likha for the Philippine market, are rapidly gaining traction in Southeast Asia, the fastest growing region in the global app market. Innovel, the first app to be launched in April 2020, has already surpassed 5 million downloads on the Google Play Store. In the non-game APP charts for China out of Indonesia in the first half of 2021, Innovel topped the free charts, surpassing Tencent, TikTok, BIGO LIVE and others. The new products have one quality in common — belonging to Stary, a web novel company founded in Singapore in 2018. Stary's Chinese company is Shenzhen Infinity Technology (formerly known as Shenzhen XingYue Technology), whose CEO Fu Qiang was once a platinum writer for Qidian. As the home economy rises in 2020, Southeast Asia has become the next city to be raided by Stary, a dark horse on the online literary circuit. With similar cultural connotations, huge market stock and low user acquisition difficulty, Southeast Asia is an excellent potential market for the cultural industry to achieve user growth at low cost. In the "2021 China Online Literature Overseas Report" released by i-research, about 81% of overseas readers of Chinese online literature come from Southeast Asia, South Asia and other regions. Initially not too many manufacturers chose Southeast Asia as their destination for expanding abroad market, whether it was small and medium-sized manufacturers that focus on getting traffic or head manufacturers that focus on building brand influence. "The cultural industry needs to consider the cultural relevance, at first everyone chose the overseas Chinese market, and only after accumulating certain experience did they enter the English market with Chinese-English translation, and then to the small language markets such as Spanish, Portuguese, Indonesian, Russian and Arabic. "Tony Yin, business director of Facebook Greater China, introduced to 36 Krypton at sea. This sounds a bit unbelievable today. According to the statistics of Qi Mai, in November this year, among the top 10 Google Play book APPs, Indonesia, the largest Internet market in Southeast Asia, has 8 apps from Chinese manufacturers, 7 from Malaysia, 4 from Thailand, 4 from Singapore, 6 from Philippines, and 2 from Vietnam. All of the overseas manufacturers have made localization changes to their products, from the smallest application name to the largest registered company body. But at their core, the writer training system, platform operations, payment model, copyright sharing and platforms in china are not so different.
In an interview, Zeng Yong, director of marketing operations of Hangzhou Xing Yue, said, "Now it's more about the expand the overseas market in a model, which is to build an overseas creation ecology. Readers are more receptive to the content of local creators, overseas authors have a stronger desire to share, and authors and platform operations will be relatively smoother." Novelme, Novelstar, and Novelaku, three products of Xing Yue Entertainment, also focus on the Southeast Asian market, "from the beginning of the establishment is a completely localized platform in Indonesia. Novelme and Novelstar are original content platforms, while Novelaku is a content distribution platform, acquiring rights from outside, but the works come from Indonesian authors. Before the trend of overseas authors' originality, Web Novel once relied heavily on translation, and the popularity of a novel had a great relationship with the quality of translation. Six or seven years ago, a wave of professional translation teams or translation websites focusing on online literature did emerge on the market, with EndlessFantasyTranslations, GravityTales, and WuxiaWorld, which became high-frequency search terms for overseas online literature fans around 2015. Today, manufacturers do not no longer need translators, only that manual translation has become more professional and focused, and part of the work has been handed over to AI. Xing Yue Entertainment told 36 Kryptonite, "AI translation will be used to test the data, translate a few chapters first, and then use manual translation when the data performs well." Such an operation process has become a trend in the industry. Also because of the large demand for machine translation, it has given birth to companies with AI translation as their core business, such as Funstory.Ai.
On the home page of its official website, Funstory.Ai introduces that "it can translate 1000 words in one second, at almost zero cost, covering English, Spanish, Indonesian, etc.". On the official website of Funstory.Ai, the partners listed in the section of partners are familiar to domestic users, such as iReader, Lianshang Literature, Zongheng Literature, Chinese Online and so on. "AI+ human translation + originality" has become a commonly used content production path in the industry. Not only does it reduce production costs and improve business efficiency, this model can also help manufacturers quickly explore a wider market. In fact, Innovel is not Stary's first product, but its most successful product so far is Dreame, an English romance novel platform launched in 2018, which is not unfamiliar to practitioners in the industry nowadays. The platform is not unfamiliar to practitioners in the industry today. With a perfect writer training mechanism and excellent localization capabilities, Dreame has surpassed most of its peers in less than 20 months. By May 2020, more than 60,000 writers had created more than 150,000 novels on Dreame. After the English-language market, it is the smaller language countries and regions with huge potential for growth that have attracted Stary. Since the end of last year, in addition to launching local original platforms in the Philippines and Indonesia, Stary has also placed its faith in the potential of smaller language markets in the more emerging online markets of Spain (Suenovela) and Russia (ЧитРом). The industry's judgment of the market is very similar. There are not just a few players who have cut into the small language market. There are many Chinese companies that have made it to the top 10 of the Google Play Store's best-selling books by language region. For example, Webnovel, NovelToon, iReader in Spanish market, Hinovel in Russian, Webfic and Goodnovel in African markets. To use the results of the industry research of iResearch, it means that – the army of online literature going abroad has successfully established its influence in two major markets, Southeast Asian countries and European and American countries, and cultivated the basic market of online literature in Asian, African and Latin American countries.
Tapping the value of IP
If you ask the ceiling of the value of book IP, Harry Potter may be the answer of the moment. In June 1997, Harry Potter and the Philosopher's Stone was officially published by Bloomsbury Publishing in the UK. For more than two decades, a dazzling variety of derivatives have been born around the global super IP of Harry Potter: books, movies, games, clothing peripherals, theme parks. A letter of admission from Hogwarts College swept through all of China's social media until late 2021. A magic storm of more than 20 years created a business empire worth hundreds of billions of dollars. According to the ranking published by foreign media in 2019, the Harry Potter series ranked 10th on the global IP revenue list with a total revenue of $30.9 billion. Whether focusing on the domestic market or abroad market, the ultimate ideal of all content manufacturers is to create a super IP that lives on like Harry Potter, and in this way support the whole industry chain of text, sound, video, animation and derivative peripherals. Tony Yin told 36Kr, "The consensus is that the future is mainly in two areas, one is to speed up localization, and the other is to build an IP ecology, the development potential of a good IP is immeasurable. The development potential of a good IP is immeasurable." After the text content is recognized by the market, audiobooks, film and television dramas, and animation are considered the major directions for IP adaptations to go abroad. Audiobooks are recognized as a low-cost and highly efficient way of adaptation, and are the only form of IP adaptation that has evolved to the platform stage in the content export industry chain. This accompanying media, which does not take up screen time, is becoming one of the main ways for users around the world to access content, with the global audiobook market reaching about $36.3 billion in 2020, according to The Times (UK). Wehear, Himalaya and Shu Yue are three of the more popular audiobook platforms in the overseas track. Shu Yue was established in 2019, and the platform aggregates audiobook content in dozens of languages. Numerous head online text vendors have also made audiobooks a key direction for future business development, such as Webnovel, Noveltoon, etc. In a global scenario, manufacturers' content distribution channels are not only domestic allies or their own platforms, but also Apple's iBooks, Android's Google Play Books, and Amazon's Audible are most likely potential targets for cooperation in the later stages of industry chain evolution.
As the content carrier with the lowest threshold of understanding, the widest dissemination range and the strongest derivative ability, visual content is a natural amplifier of content. Empresses in the Palace, Story of Yanxi Palace, Qing Yu Nian, My Heroic Husband, The King's Avatar, and countless other TV series adaptations have all achieved good results in the wave of culture going abroad. To attract more Asian users, the introduction of Chinese dramas on Netflix, Youtube, Hulu, etc. is accelerating. South Korea has Chinese TV, CHING, etc., which specializes in broadcasting Chinese programs. After Japan's Galaxy TV introduced "Qing Yu Nian", local viewers tweeted, "Deleted all other dramas from my computer to watch 'Qing Yu Nian'." Meanwhile, with Aiyuteng going overseas, the copyright development in the direction of film and TV dramas may press the accelerating button. The visualization experience also includes comic book adaptation, especially the reconstruction and interpretation of ancient, mythological and fantasy themes have the appeal of "Chinese cyberpunk" to overseas audiences. Gradually get rid of the low quality, low young national comic audience circle is expanding, in 2017 "once upon a time there was a spiritual sword mountain" adapted animation in Japan, become the first example of Chinese animation to Japan and other developed countries of animation reverse export. But not all manufacturers are going in these mainstream directions, Chinese Online has chosen to play games. 2019 Chinese Online launched an interactive reading product, Chapters, in the U.S., which is also defined as an "interactive drama game". At present, Chapters' MAU exceeds 5 million, making it one of the top two interactive reading products in the world and the largest in China, with masterpieces such as "Wandering Earth" and "The Village Teacher". The direction of IP derivation is not limited. The consensus in the industry is – online reading is only the basic plate, and as an important source of IP in the digital entertainment industry, online comics are not separated from audio, animation, film and television, games and hip-hop games. The combination of text, sound and visual reconstruction is a mature path that has been repeatedly verified by thousands of works for decades. Chasing new growth poles "The expansion of categories, market development, and the quantitative limitation of users are the main challenges to be overcome in the future of online comics going abroad." Yang Yang, marketing director of Stary, mentioned at the annual elite forum of Facebook Web Novel & Comic Overseas.
For overseas markets, the first gap is the difference in cultural background. Although there are tens of millions of domestic online literary texts in reserve, not all of them fit the reading needs of overseas readers. "There are a lot of copyrights on domestic platforms, but the overseas versions that are popular will always be werewolves, vampires, gangsters and CEO." said a content operator of a head online text overseas platform. These domestic already niche titles are being consumed quickly, to the point where a quality copyright is now being sold to multiple outbound manufacturers is not surprising in the industry. In the early stages, the problem posed by the single form of the title and content is not obvious, but when the number of books to sea manufacturers reached hundreds, homogenization is particularly obvious. "Without exclusive IP, user loyalty can be very low," mentioned Jessica Hsieh, director of tech industry solutions at Facebook, China Market. Developing local original creators and capturing emerging markets has become the solution for vendors to deal with the problems caused by homogenization and the scarcity of quality copyrights. From the Chinese region to the English-speaking world, then to the Spanish and Indonesian regions, and finally to the Russian, French and Arabic regions, Chinese book vendors are present in almost all markets. Later, "layout of more than one hundred countries" became a high-frequency word to describe the business of online comic book makers going abroad.
The first movers in each industry will enjoy huge dividends, but when there are more people walking on the road, there is no road left. With the gradual increase of entrants, the natural flow of nutrients is no longer sufficient, and user growth and retention have become mandatory for vendors. "Around the beginning of 2019, the head several manufacturers began to allocate user growth budget, rather than purely rely on works and natural traffic to slowly expand the circle. The first 2-3 vendors to make market placements gained a lot of cost-effective quality traffic, and by the end of the year the industry-wide traffic scramble broke out." Tony Yin told 36 Kr. However, online comic book makers are still in the stage of "opening up the frontier", and neither the head makers nor the small and medium platforms have yet to establish a broad and deep brand awareness in overseas target markets. Whether it is the "front wave" or the "back wave" of the industry, the problem we all face is – how to reach users with higher frequency in the ocean of Internet content? How to find more accurate, active and loyal users during the peak of traffic? How to achieve user retention with the most effective method in the endless new marketing tactics?